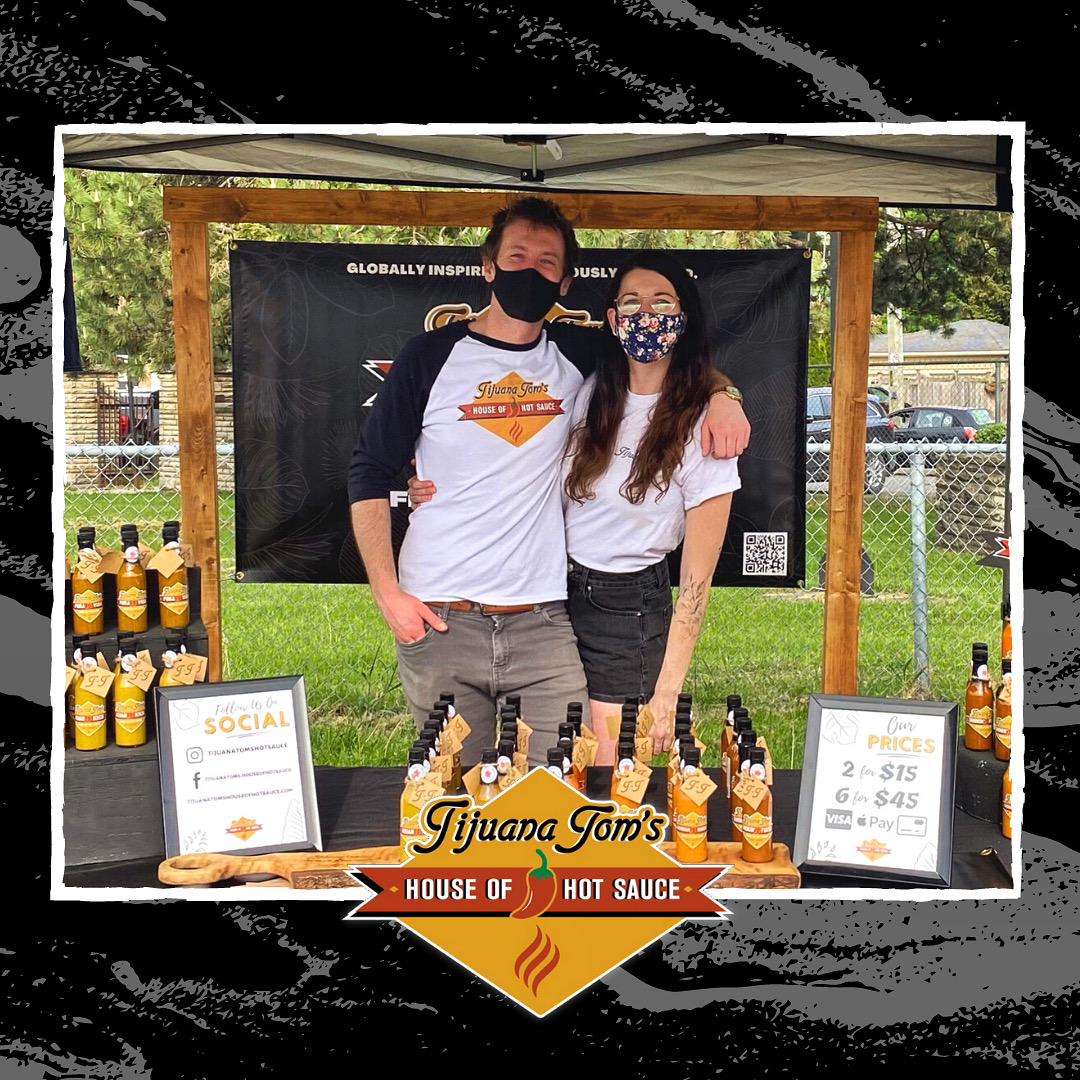 About us
We are Thomas & Kendra, the founders of Tijuana Tom's House of Hot Sauce! We travelled for the better half of five years to over 40 countries on 4 continents living in several countries while we're at it and wanted to bring those global flavours home in the form of artisan hot sauce. Each sauce is a representation of our favourite places we've either lived in or travelled to, from mild to hot we've got all your culinary necessities! We introduced our "Brew Line" last year where we collaborate with local breweries to showcase the versatility and connection between local crafts as one. We've always got something going on from sauce drops, local events and merch, so take a chance on us and let us know your experience with Tijuana Tom's House of Hot Sauce. Handcrafted in Milton, ON.
-Thomas & Kendra
Our TOP Sellers
Tijuana Tom's Signature "Garlic Lovers"
$10.00
Sold out
Tijuana Tom's Signature "Canadiana"
$10.00
Buy now
We bring globally inspired flavors to the local community in the form of Artisan Hot Sauce. Thank you for taking a chance on us, your local saucier.